Home 1
Laser Hair Removal
Small areas (upper lip, chin, side burns) $60
Medium size areas (underarm, full face, Brazilian) $90-$130
Large areas $200-$400 (half legs, full legs, torso, full body)
4 treatments 15% off
6 treatments 25% off
8 treatments 35% off
Electrolysis
10 minutes $15
20 minutes $25
30 minutes $35
Massage Therapy
30 minutes $35
60 minutes $60
Lash Lifts & Tinting- natural lashes are given height & extended to their full length.  Add tinting to give it more prominent look
Eyelash Lift $70
Eyelash Lift & Tint $75
Brow Shape & Tint with Lash Lift & Tint $85
Eyelash Extensions
Strip Lashes $25
Semi Flare $60
Single Lashes $150
Facials & Skin Treatments
Quick Fix 30 mins
As simple as it gets Cleanse, scrub, mask, moisturizer $35
Relaxation Facial
Cleanse, Exfoliate, Lymphatic Drainage, Massage $55
Basic Facial 60 mins
Cleanse, exfoliate, steam, mask, moisturizer $65
Specialized Facial 65 min
Cleanse, exfoliate, steam, extractions, mask, moisturizer $70
Treatment Facial 70 mins
Using treatment based products to help target skin concerns such as pigmentation, acne, clogged pores or anti-aging $75
Microdermabrasion 65min
Top pick for all skin types. Remove dead skin and help correct multiple skin issues $85
Peels
Ranging from light peels for a healthy glow to strong peels for correction of skin $90-$130
Hair Removal
Wax or Thread
Upper lip $5
Chin $7
Chin and Jaw $10
Sides $7
Eyebrows $8
Full face $18
Body Waxing
Half legs $25
Full lets $35
Bikini or deep bikini $10-$20
Brazilian $30
Underarm $10
Back or Chest $30 both $50
Half arm $15
Full arm $25
Half body $55
Full body $100
Special Promotion!
Promotion for Lash Lifts & Tints from May 8, 2019-May 25, 2019.  Take $5 off all lash lift and tint services
Introductory pricing for Microneedling from May 23, 2019 – June 23rd, 2019 of $200/session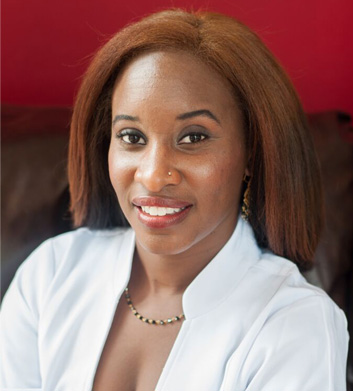 The owner Nicole Cadore graduated from her Advanced Aesthetician (now called Medical Aesthetician) program in 2001. She worked in the field immediately after graduating as an instructor, because of her natural knack and knowledge in the field. She then moved into working at a well known MedSpa in Markham for 6 years before opening her own spa in 2010. All throughout her years of being an Aesthetician, she still gets training and her employees training, to keep learning in this ever growing and changing industry.
ONE Boutique Spa opened in September 2015. The owner, Nicole Cadore opened the spa as ONE Advanced MedSpa in 2010 and moved and renamed the spa 5 years later to the new location. She wanted for clients to come into a relaxed and private setting like a spa, but receive result based services as a medical spa. Individual and customized care is what is given to all clients who come in to this establishment. From waxing or threading all the way to chemical peels or skin tag removals, time and care is given in every service provided.
ONE Boutique Spa specializes in all skin types and all ethnicities. They do recognize that there is still a need for more knowledge and understanding for treating people of colour in the industry. By consulting and listening to what each clients needs are is how they try to get you to your best self!
"I had the pleasure of meeting Nicole 12 years ago and became a regular and devoted  client. When Nicole opened her own MedSpa I was thrilled for her and followed after happily. Her professionalism, excellent aesthetic skills, kind nature and sense of humour are what keep me going back. From threading, waxing, laser hair removal, mani – pedis, microdermabrasion facials – One Boutique Spa continues to impress me and always provides phenomenal customer service with a smile."

Farah
"I highly recommend One Boutique Spa!

If you care about your skin, you definitely want to visit this spa. One Boutique Spa was referred to me by a friend who found it by chance on Groupon.

At first I was skeptical because of some bad experiences in the past, but after my first visit my skepticism vanished. The owner, Nicole, is very knowledgeable about skin care, and I LOVE the fact that they use natural products.

I have acne-prone skin and by going to One Boutique Spa my skin has changed for the better. Nicole has taught me how to care for my skin. Every time I go, it's a learning experience on how to better care for my skin.

The results have been amazing! My skin is glowing! All the staff is great! You're always made to feel welcomed and most important, there's never any judgement!"
"I have been a client of Nicole's for over 10 years and I am never disappointed. Her warm disposition and top notch customer service is what keeps me a loyal customer. She graciously offers flexibility when needed to accommodate her clients. There is no other person that I would allow to touch my eyebrows! When I started they were a disaster but with her help and expertise I have full beautiful brows. From skin care services like chemical peels and microdermabrasion to laser hair removal you always get the very best in products and treatments at One Boutique Spa. Nicole gets to know her clients and their skin so she is able to give the best advice on product, regime and frequency of services for optimal results. I am always happy with my services at One Boutique Spa I would recommend Nicole and this establishment to everyone."

Karen
"I've been going to One Boutique Spa since the inception. I've had astounding results from their skin care regime. I'm an avid fan of the microdermabrasion and other facial peels. I've dealt exclusively with ms Nicole doing my treatments.

Highly recommended."

Nadean
Take the time. You're worth it!
We accept bookings by appointment. Please call 647-345-1772 (1SPA) or text to 647-878-0629 to book an appointment.
Open Hours
Tuesday-Friday: 10:30 AM – 5:30 PM*
Saturday: 9:30 AM – 4 PM
Sunday: Closed
*Evening appointments after 5:30 PM available upon request.